The Hub
Welcome to your Core Hub, your online home of useful links and resources from Core
New

Find out how our customers rate Zillion disposable vape Watch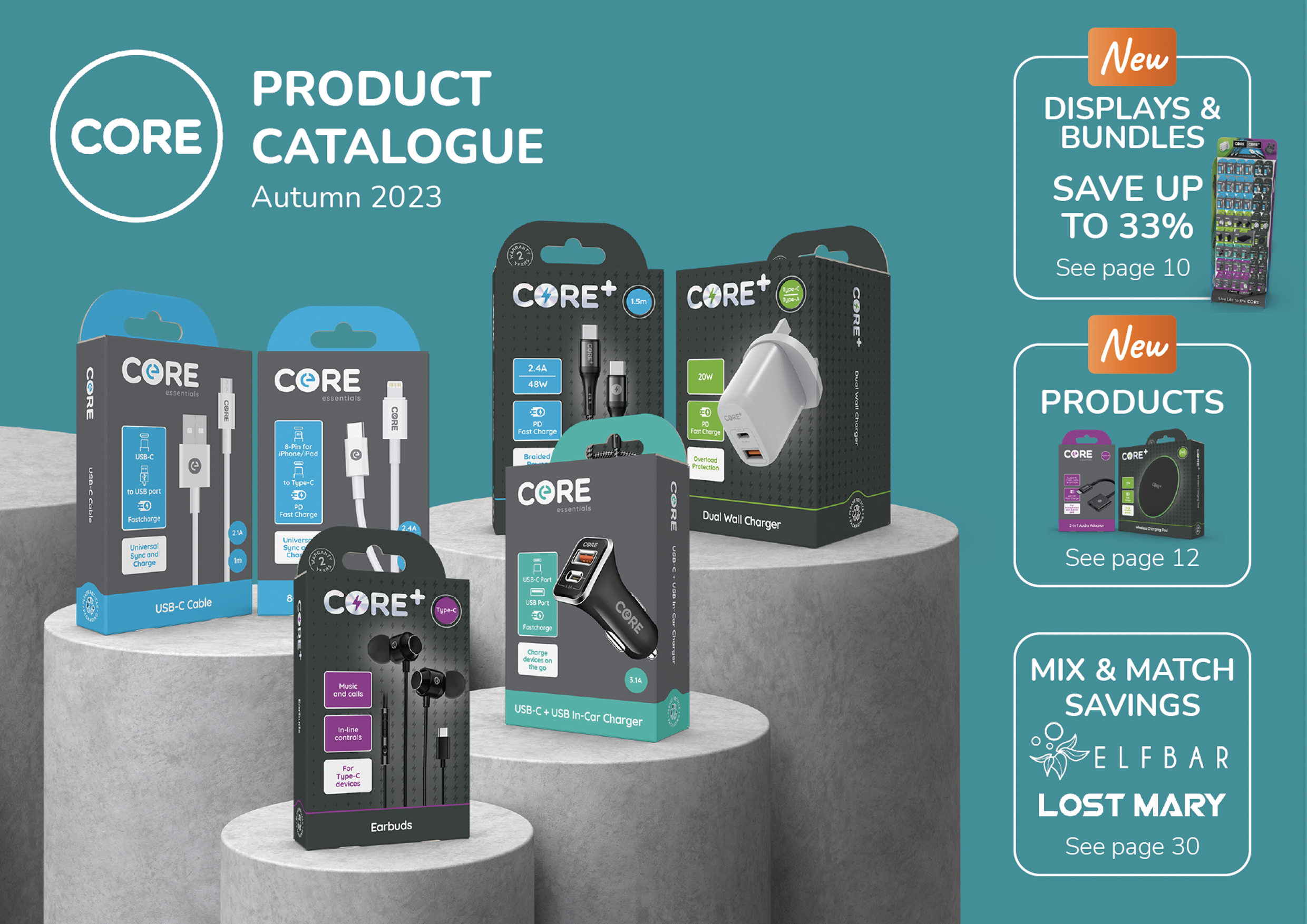 New in

Core Autumn Catalogue 2021

Look out for yours with your order or ask your Retail Sales Manager for a copy when they visit

View online
New

Commmission scheme

View your latest commission scheme new from Feb 2022

View online
Activate your online account
Registering for your online account is very simple and will only take a moment. Once registered you can order mobile accessories and SIMs, manage your details and choose how to receive your commission.
Show me how
Activate today
Latest

Network offers

View the latest Pay As You Go offers for your customers from the UK's top networks

Find out more
Commission paid into your bank account
Avoid bank queues and get your commission paid directly into your bank account.Payments are typically made around the 15th of each month.
Sign up
Try me

VAT pricing toggle

Prefer to see pricing with VAT? Log in and use our new VAT toggle to view all mobile accessories with or without VAT.

Login
New

Core Bolt range

19 products in 3 categories, all with great margins on every product

View range
Spend your commission online
You can spend your commission on mobile accessories directly from your Core account. Funds will typically be available on the 1st of each month.
Shop now